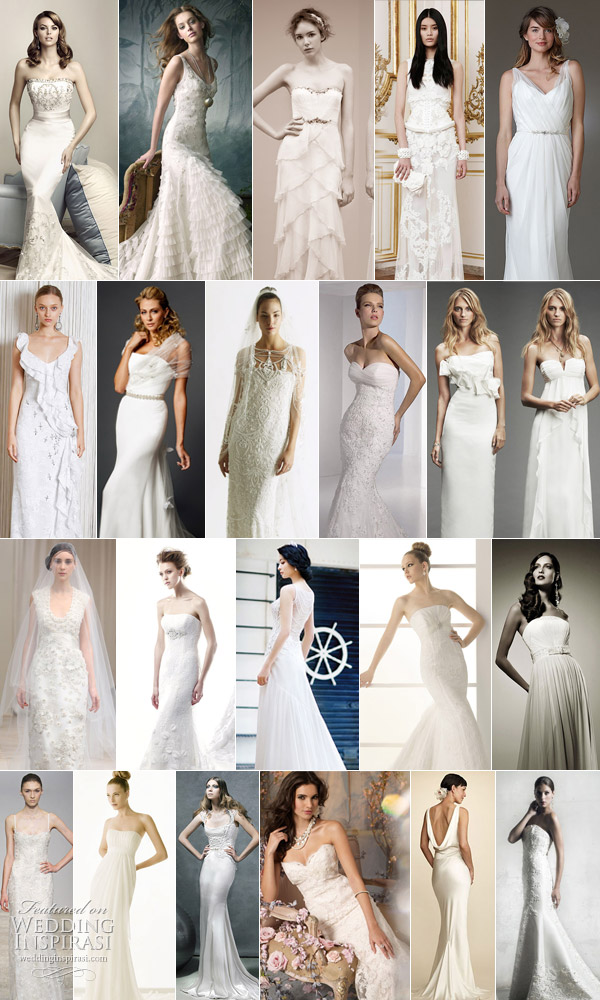 "Marry when June roses grow, over land and sea you'll go". This is just one of the many traditions surrounding June weddings. As the start of the wedding season, June is one of the most popular months in which to exchange nuptials. These are the details which will help you to have a classic June wedding.

June is associated with many wonderful customs, many of which are perfect tie ins for weddings. Roses are the June flower, and there is no more beloved blossom for brides who wed in any month. Let roses be your theme for a classic June wedding. The most traditional choices would be white or pale pink, which are so elegant and feminine. A round nosegay of roses is the ideal bridal bouquet. If you you wish to introduce an accent flower, tiny white stephanotis would be perfect. It is customary to put a pearl tipped pin through the center of the star shaped stephanotis blossoms, which would be a lovely complement to pearl bridal jewelry.

Roses also work beautifully for the reception flowers at a June wedding. The most classic way to display them is in low round vases often referred to as "rose bowls". A bride could also choose to have more grand centerpieces made from roses. Have overflowing arrangements of roses and ivy set atop tall antique silver vases or stone footed garden urns for a classic centerpiece with a dramatic flair. Let your reception venue play a role in guiding you towards the appropriate height and level of drama for your centerpieces. Whichever table arrangements you select, surround them with glowing candles for a romantic effect.

Pearls are the June birthstone, not to mention the favorite type of bridal jewelry. The most classic pearl bridal jewelry is a strand of lustrous white pearls paired with pearl stud earrings or those with a modest drop. Add in a pearl bracelet to complete the traditional pearl bridal jewelry suite. If you prefer classic with an updated twist, opt for a pearl tin cup necklace and pearl earrings and bracelets which have crystal accents for sparkle. A slim headband decorated with pearls would be gorgeous bridal hair jewelry for a June bride. It is both timeless and very much au courant.

As for the wedding gown, in June the weather tends to be fairly warm, so either opt for sleeveless or a very small cap sleeve when selecting the bridal gown. A stunning gown for a classic June wedding would be a strapless dress with lace. Either an all-over lace or a lace applique would be breathtaking, and would pair beautifully with the rose bouquet and pearl wedding jewelry. A long veil for the ceremony would be a marvelous finishing detail. If the wedding is formal, add a pair of long gloves, as well.

These are the key elements of a classic June wedding. Other things to think about are timeless music such as a big band sound for the reception, great food, and a three tier white cake, perhaps decorated with some of those gorgeous June roses. With all of the details in place, you can be certain that your classic June wedding will be one to remember.

June Wedding, The Classic Soul
Reviewed by
Delet
Published :
Rating :
4.5