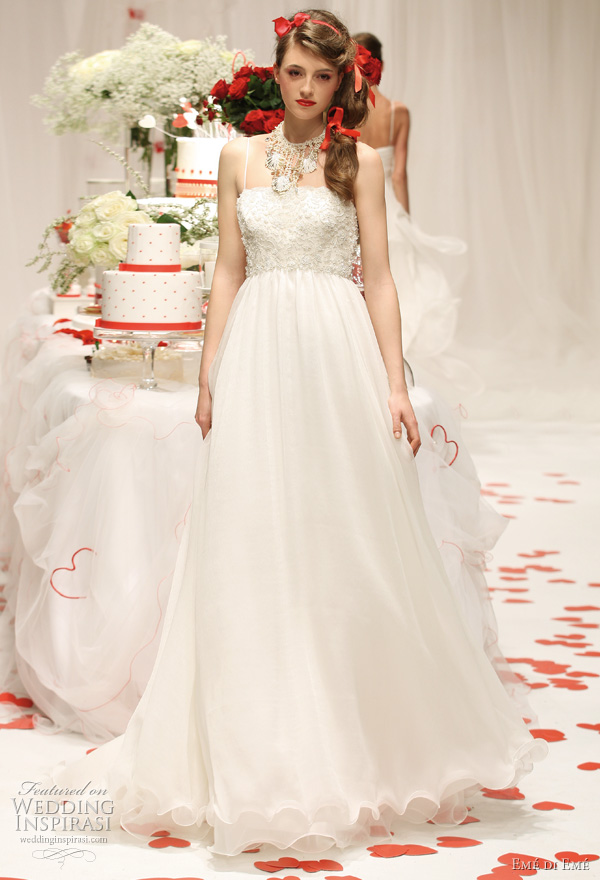 Wedding Dresses are the biggest part of a dream. Slipping on and having a perfect fit is your dream come true. What you need is expert advice on the style that will enhance your body contour. There are certain designs that help hide or accentuate accordingly to create the illusion of a perfect figure. The A-line, Princess line, Strapless Meringue, Column line and Empire line are the five basic designs each serving a purpose to enrich and define a bride's beauty.
The two styles that favor most body figures are the A-line and the Princess line. The A-line slightly flares from the shoulders down. It softens curves and elongates to create a more slender and taller figure. For petite brides it creates length, for tall brides it adds fullness and covers curves you'd rather not show. This is the perfectly simple and beautiful.
The Princess dresses is designed with a series of vertical panels and with now obvious waist line. Its seams follow the contour of the body creating shape. Its princess seams elongates the torso, slender curves and creates the illusion of a perfect figure. If you're looking for a sophisticated look this is it.
The Strapless Meringue gown is another versatile design; perhaps the one that fit's the majority of the body figures. The nipped in waist and full fluffy skirt creates a stunning hourglass figure. The Strapless Meringue is your fairy tale dream dress; it's perfect to create the Cinderella effect. This design is true beauty, favored by celebrity and royalty brides.
Now for those brides that are looking for a reward for all those gym workouts, the Column dress is perfect for you. Nothing to fear, ready to flaunt your curves, this figure hugging design comes in a variety of halter and backless styles. It clings to the right places to flaunt your curves. Perfect for petite brides is elongates your figure. This is your bridal glamor look.
The Empire Line is your classy elegant design. This style's cut with a high waist right below your bust, and then has a slender flowing skirt. This gown flatters smaller busted brides and for petite brides it creates length. This is a gorgeous elegant style.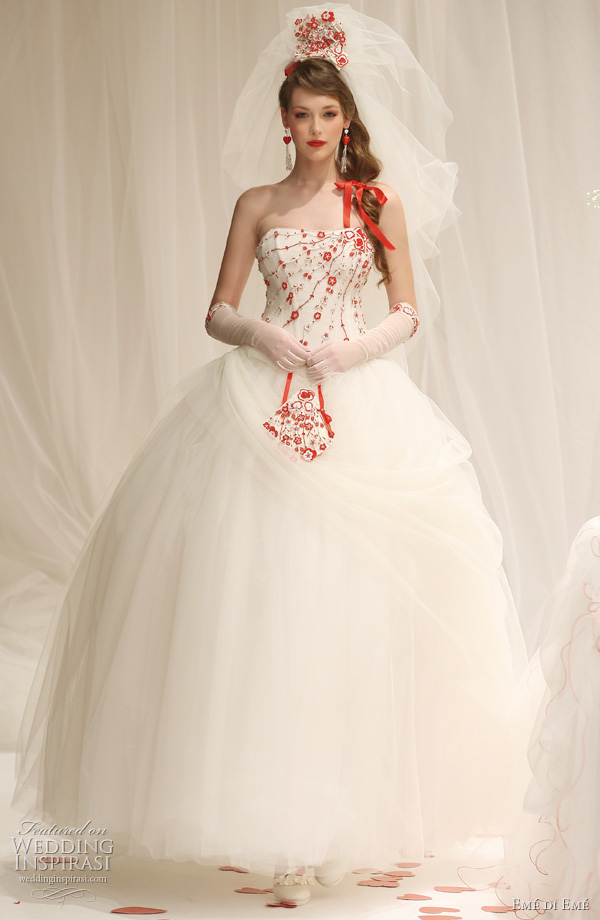 Selecting the correct style of dress will help to gently slender curves rather than cling to them, creates the illusion of length, flaunt and flatter the contour of your body. Confidence rules when you know you look and feel you best. This style advice will ensure well slip right in place to create an elegant silhouette. [
via
]
Advice on Wedding Dress
Reviewed by
Delet
Published :
Rating :
4.5