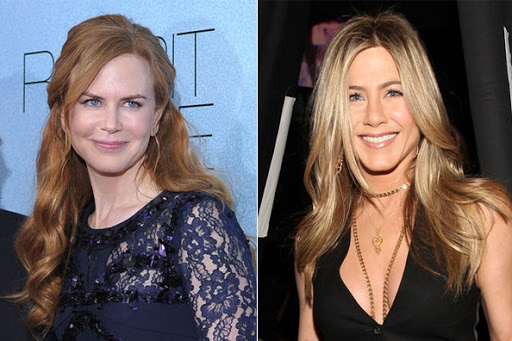 Jennifer Aniston thinks Nicole Kidman is gorgeous—a "masterpiece" even—but it seems Nicole may be a bit jealous of Jen's bod!

The two women are co-starring in the upcoming comedy Just Go With It, and Harper's Bazaar asked Jennifer to interview Nicole for their latest issue. In the interview, you can sense the comfort level and friendship between Jen and Nicole. In one funny bit, Jennifer tries to pay Nicole a compliment, but Nicole turns the tables on Jen and says:

Excuse me, you wear a bikini in the film and you look like you're 20 years old. You are a freak of nature. You have the best body I've ever seen. And I'm a heterosexual girl. You look good morning, noon, and night. See Jen and her bikini bod when Just Go With It hits theaters on Feb 11. Nicole's current movie Rabbit Hole is in select theaters now.
Nicole Kidman Is Jealous of Jennifer Aniston's Body

Reviewed by
Delet
Published :
Rating :
4.5